Are you looking for individual packaging solutions for your viscous products that provide your customers a real added value?
Solution-oriented packaging technologies
Vermee guides you competently through the multitude of technical details and interfaces regarding your filling and packaging requirements. The focus is on your end product and not on our systems and we translate the packaging relevant questions for you. In this way, you quickly arrive at an integrated solution and a transparent basis for decision-making.
Please contact us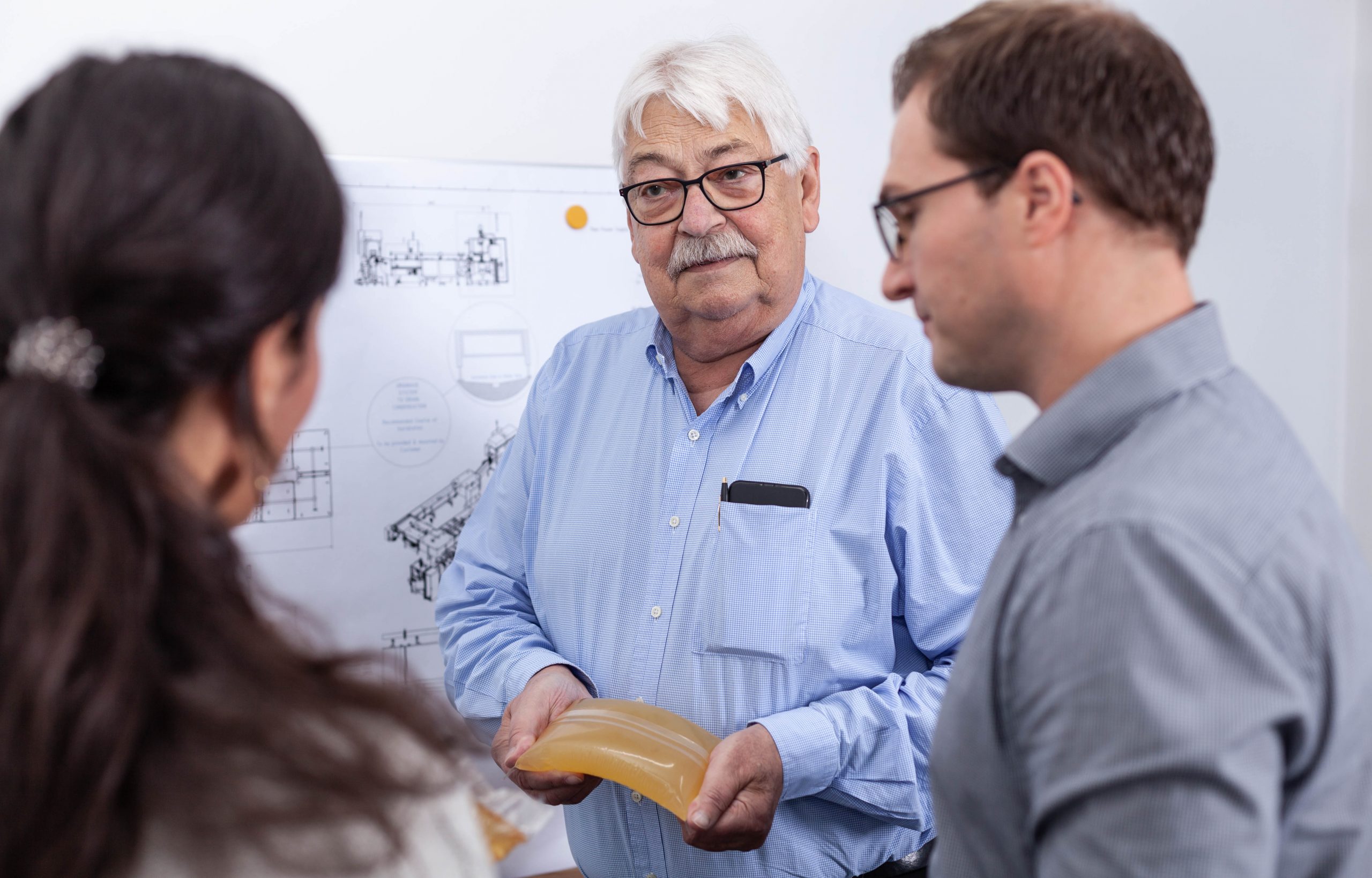 Here is a selection of basic components
to be clarified for your
filling and packaging machine:
Flowability of the product masses,
Microbiological or chemical reactions with desired shelf life,
Performance spectrum (e.g. cycles per minute, production quantities, utilization rates, etc.)
Packaging materials (e.g. meltable flat films, PVDC-free films, PVDC films, cellophane films, aluminum composite films, mono films, multilayer films, perforated films, etc.) outer packaging such as flow pack, cardboard box, etc., containers such as PET or glass bottles, R-PET cups, etc.),
Closures (e.g. round wire clips, re-closable caps, product displacement, etc.)
Type of seal (e.g. hot air, jaw-sealing, high frequency, ultrasonic, extrusion, etc.),
Registration accessory for precise labeling, weight checks, detectors, etc.
Interfaces for product supply via pumps, product valves, etc. as well as thermal post-treatment such as automated cooling, cooking- or sterilization and pasteurization processes.
And individualization options
regarding to filling and packaging:
Attachment of an opening aid to primary packaging, such as snacks for kids
2-component filling with different product viscosities, as for curds and jam, automated high performance production of e.g. adhesives, hot melts or bitumen
additional gas-flushing or venting, e.g. for explosives or sealants
Product development of new physical states, such as nanocellulose
Development of pilot systems, e.g. for fruit juice concentrate, adhesive production, etc.
Contract filling of fresh products, such as filling of fruit juices, multi-layer purees, cold cuts, etc.
Choice of basic technologies
From continuous filling by clipping machines and vertical pouch fillers
through special cooling systems to high-pressure pasteurization of food products